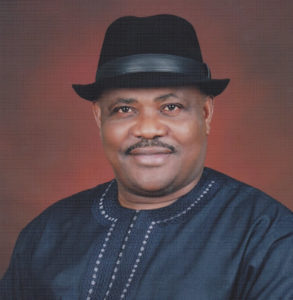 Rivers state is located in the south-south region of Nigeria. It has a population of about 5million people. Rivers state was created on the 27th May 1967, from the Eastern reigion .
Natural Resources: Crude Oil, Natural Gas
Agricultural Resources: Oil Palm, Citrus fruits, Coconut, Banana, Cassava
Points of Interest: Isaac Boro Park, the zoo which has a wide variety of animals, Nigeria's first petroleum refinery at Elesa Eleme, Water Glass Boatyard. Isaka Holiday Cruise Island, Oil well at Oloibiri. The Riverine town of Bonny with the beautiful Finima Beach. Monument of King Jaja of Opobo and the relics of the Akassa raid of 1859. Slave transit hall at Akassa. The Ogidi Shrine at Nembe.
The Onne Port.
The state has 23 local government areas namely;
1 Abua/Odual
2 Ahoada East
3 Ahoada West
4 Akuku-Toru
5 Andoni
6 Asari Toru
7 Bonny
8 Degema
9 Eleme
10 Emuoha
11 Etche
12 Gokana
13 Ikwerre
14 Khana
15 Obio/Akpor
16 Ogba/Egbema/Ndoni
17 Ogu/Bolo
18 Okrika
19 Omuma
20 Opobo/Nkoro
21 Oyigbo
22 Port Harcourt
23 Tai
Local Government Areas
Abua/Odual
Ahoada East
Ahoada West
Akuku Toru
Andoni
Asari Toru
Bonny
Degema
Eleme
Emuoha
Etche
Gokana
Ikwerre
Khana
Obio/Akpor
Ogba/Egbema/Ndoni
Ogu/Bolo
Okrika
Omuma
Opobo/Nkoro
Oyigbo
Port Harcourt
Tai