Ministry of Water Resources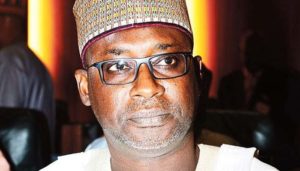 The Federal Ministry of Water Resources was first created in 1976 to formulate National Water Resources development policies and co-ordinate their development.
 Functions
Formulate National Water Resources policy towards ensuring adequate water supply for agricultural, industrial, recreational, domestic and other uses
Formulate and implement a Water Resources Master Plan for the development of dams, irrigation and drainage, water supply, soil erosion and flood control as well as hydrological and hydro-geological activities.
Develop and support irrigated agriculture and reduce the nation's dependence on rain-fed agriculture;
Promote and sustain national food security by minimizing unexpected and undesirable shortfalls in domestic food production and agro-based raw materials caused by the vagaries of weather;
Collect, store, analyze and disseminate hydro-meteorological and hydrological data;
Support, monitor and evaluate the programmes and performances of the River Basin Development Authorities (RBDA's) and National Water Resources Institute (NWRI);
Explore and develop underground water resources;
Formulate and review from time to time, the National Water Legislation;
Coordinate the development and utilization of water resources for irrigation and water supply;
Liaise with all relevant National and International Agencies on all matters relating to water resources development;
Support studies and research on the nation's underground and surface water resources potentials;
Undertake hydrological and hydro-geological investigations;
Formulate and implement a national irrigation policy that is consistent and complementary to the national agriculture policy;
Develop programmes and policies towards surface water storage schemes;
Develop guiding principles for dam construction nationwide
Formulate and support a national rural water supply programmes with a national on-farm storage programmes with emphasis on full initial involvement of local communities and local government performance to ensure sustained maintenance of built infrastructure
Identify and promote programmes that would enhance greater productive economic activities in the rural areas as well as help to improve the quality of life and standard of living of the rural people
Promote adequate training and manpower development in the water resources sector.
However, parts of the above functions are being carried by the four new Commissions/Agencies created from the Ministry namely:
Nigeria Institute of Water Resources;
Nigeria Integrated Water Resources Management Commission;
National Hydrological Services Agency; and
Gurara Dam Management Agency.
These are yet to be legal entities, hence, the need to harmonize the functions of the Ministry and the emerging Agencies/Commission, when their existence is legalized.