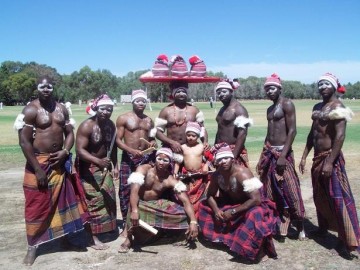 Igbo is an ethnic group of southeastern Nigeria. The people of Igbo land  speak Igbo, which includes various Igboid Languages and dialects. Igbo people are one of the largest etnic groups in Africa. In rural Nigeria, Igbo people are mostly craftsmen, farmers and traders.  In Igbo land, The most important crop is the Yam; celebrations are held annually to celebrate its harvesting. Other staple crops include Cassava and taro.
The earliest found settlements in Igboland date back to 4500 BC in the central area, from where the majority of the Igbo-speaking population is believed to have migrated. The northern Igbo Kingdom of Nri, which rose around the tenth century, is credited with the foundation of much of Igboland's culture, customs, and religious practices. It is the oldest existing monarchy in present-day Nigeria. The nation gained independence in 1960. Shortly afterwards by the mid-20th century, the Igbo people developed a strong sense of ethnic identity. Certain conflicts with other Nigerian ethnicities led to Igbo-dominated Eastern Nigeria seceding to create the independent state of Biafra. The Nigerian Civil War or the Nigerian-Biafran War" (6 July 1967 – 15 January 1970) broke out shortly after. With their defeat, the Republic of Biafra once again was part of Nigeria. Igboland was involved in its biggest war during Biafra Movement for secession, which eventually ended in 1970 when this area rejoined Nigeria.
Today , The Igbo people are settled in  Abia, Anambra,Delta, Ebonyi, Enugu, and Imo state . Igbo people can be found all over Nigeria and the rest of the world , they are highly industrious, their main occupation is trading . Igbos are predominantly Christians  but still maintaining most of their traditional beliefs.