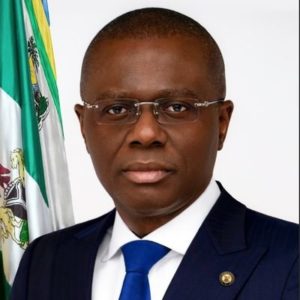 Lagos State is located in the south western part of Nigeria. It is the  the most populous city in Nigeria, is the second fastest-growing city in Africa and the seventh in the world. The population of Lagos is an estimated 21,000,000 making Lagos the largest city in Africa. The indigenous people of Lagos state belong to the Yoruba ethnic group and the language spoken in Lagos is Yoruba. However, the state is populated by people from all over the country. The state hosts the nation's two largest seaports – Apapa and Tin Can Island. There are more than 2,000 industries of various sizes and description in Lagos State.
Mineral resources: Bitumen, Glass Sand, Ball Clay, Kaolin, Laterite Soil, Oil and Gas.
Agricultural resources: Maize, Yam, Cassava, Vegetable, Rice, Cocoyam, Cowpea, Soyabean, Pineapple, Livestock rearing.
Points of Interest: Seaside attraction and resorts at Bar Beach, Badagry, Lekki Penninsula. National Museum which houses important relics such as the traditional Benin Bronzes and the replica of the Festac '77 symbol, Elegushi Beach, Kuramo Beach, Eleko Beach.
Local Government Areas
Agege
Ajeromi-Ifelodun
Alimosho
Amuwo-Odofin
Apapa
Badagary
Epe
Eti-Osa
Ibeju-Lekki
Ifako-Ijaye
Ikeja
Ikorodu
Kosofe
Lagos Island
Lagos Mainland
Mushin
Ojo
Oshodi-Isolo
Somolu
Surulere