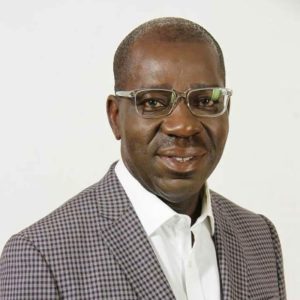 Edo state can be found in the western part of Nigeria. It was created on the 27th August 1991 from Bendel state. Languages spoken in the state are Ebira, Edo Esan, and Okpamheri, Edo State is home to several ethnicities, among them the Bini, Okpe, Esan, Afemai, Ora, Akoko-Edo, Igbanke, Emai and Ijaw. The 2013 Population Estimate of Edo state was 4,553,667.
Agricultural Resources:  Produces about 80% of country's Rubber and Crepe.  Timber, Palm Produce, Cocoa.
Points of Interest:  Royal Palace at Benin, Benin Museum, Benin Moat, Emotan Statue, Somorika Hills, Udo Tourist Centre, Benin is famous for its unique bronze, brass, ivory works of art.
Local Government Areas
Akoko-Edo
Egor
Esan Central
Esan North East
Esan South East
Esan West
Etsako Central
Etsako East
Etsako West
Igueben
Ikpoba Okha
Oredo
Orhionmwon
Ovia North East
Ovia South West
Owan East
Owan West
Uhunmwonde