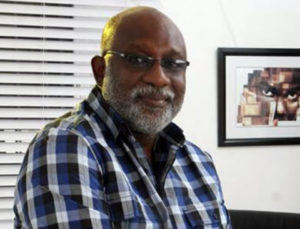 Ondo state can be found in the south western part of Nigeria. It was created on the 3rd of February 1976 from the former Western state. The people in Ondo state are from the Yoruba ethnic group in Nigeria and Yoruba is the spoken language. As at 2005 an Estimated 3,011,407 people live in Ondo state.
Mineral resources: bitumen,Oil & Gas, Quartz sand, Clay, Granite, Limestone, Talc, Kaolin, Coal, Columbine, Rock, Tin, River, Mineral deposits, Bitumen which is the 2nd largest in the world, Ocean fronts and the largest Coastline in Nigeria.
Agricultural Resouces:  Ondo State is the leading Cocoa producing area in Nigeria.
Points of Interest:  National Museum at Owo which houses the wood and ivory carvings, brass and bronze works, excavated at Egbaren Estate, Owo in 1971, Ikogosi Warm Spring, Idanre Hills, Igbokoda Water Front, Iponle-Iloro Water falls, Oko Marie Hills at Oka-Akoko, Ebomi Lake at Epinmi-Akoko.
Local Government Areas
Akoko North East
Akoko North West
Akoko South East
Akoko South West
Akure North
Akure South
Ese Odo
Idanre
Ifedore
Ilaje
Ile Oluji/Okeigbo
Irele
Odigbo
Okitipupa
Ondo East
Ondo West
Ose
Owo