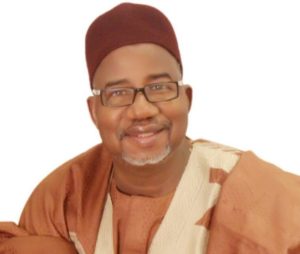 Bauchi state is located in the Northern part of Nigeria .The state was created on the 3rd February 1976 from North Eastern state. The state has a population of 4,653,066 as at census 2006. The people from the state speak Hausa ,as the state is dominated by the hausas
Natural Resources: Gold, cassiterite (tin ore), columbite, gypsum, wolfram, coal, limestone, lignite and iron ore, Antimony, Marble,
Agricultural  Resources:  Millet, Coffee, Cotton, Guinea Corn, Maize, Yams, Tomatoes.
Points of Interest:  Yankari Game Reserve with warm spring at Wikki,  Lame Burra Game Reserve, Tomb of Late Alhaji Abubakar Tafawa Balewa, first Prime Minister of the Federation.
Local Government Areas
Alkaleri
Bauchi
Bogoro
Damban
Darazo
Dass
Gamawa
Ganjuwa
Giade
Itas/Gadau
Jama'are
Katagum
Kirfi
Misau
Ningi
Shira
Tafawa Balewa
Toro
Warji
Zaki