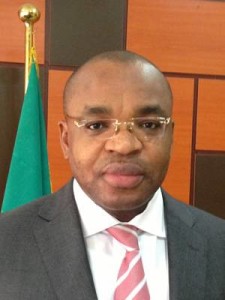 Akwa Ibom is a state in the south south region of Nigeria  with the capital in Uyo. It was named after the Qua Iboe river which  can be found in the state. Akwa Ibom state was created on the 23rd September 1987 from cross river state. The state has experienced Transformation into one of the most beautiful state built with best facilities in Nigeria. The people of Akwa Ibom  belong to the Ibibio ethnic group in Nigeria and the Language spoken in the state is Ibibio and English.
Natural Resources:  Crude oil, Salt, Iron, Coal, Gold, Clay, Limestone, Laterite and Gravel.
Agricultural Resources: Largest Palm Forest in Nigeria
Points of Interest:  Ibeno famous for yachting and swimming, Oron Museum – collection of finest carvings in Africa, Opobo Boatyard.  Natural land scape, sand beaches at Ikot Abasi.
Local Government Areas
Abak
Eastern Obolo
Eket
Esit Eket
Essien Udim
Etim Ekpo
Etinan
Ibeno
Ibesikpo Asutan
Ibiono Ibom
Ika
Ikono
Ikot Abasi
Ikot Ekpene
Ini
Itu
Mbo
Mkpat Enin
Nsit Atai
Nsit Ibom
Nsit Ubium
Obot Akara
Okobo
Onna
Oron
Oruk Anam
Udung Uko
Ukanafun
Uruan
Urue-Offong/Oruko
Uyo