General Murtala Ramat Mohammed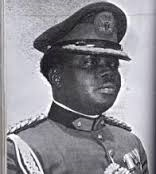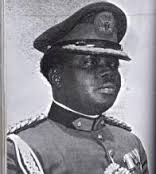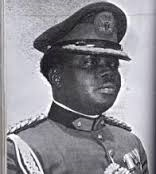 General Murtala Ramat Mohammed  was the fourth Head of state of Nigeria. He was born on the 8th of November 1938. He took over power from General Yakubu Gowon as the head of state from 29th July 1975.
General Mohammed was the General Officer commanding (GOC) of the Nigerian Army's 2nd Division and during the civil war his troop was responsible for the Legendary of beating back of the Biafran Army from the mid -western region as well as crossing the river Niger and linking with the first Division.
On July 30th 1985,Brigadier (later general) Mohammed was made Head of state .This happened after General Gowon has been overthrown .Brigadier Obasanjo (later Lt General) and Danjuma (later General) were appointed  as Chief of staff  Supreme HQ and Chief of Army staff respectively.
General  Murtala Mohammed was assassinated on the 13th of February 1976 on his way to the mosque in an abortive Coup attempt that was led by Lt. col. Buka Suka Dimka ,his car was ambushed en route to  his office ,He was 37 years old .He was succeeded by The chief of staff HQ Olusegun  Obasanjo.
Today General Murtala Mohammed's portrait adorns the Twenty Naira Note and the Lagos Airport is named "Murtala Muhammed International Airport in his honour ,He stands as one of the three National Heroes of the Nigerian Republic.