General Ibrahim Badamosi Babangida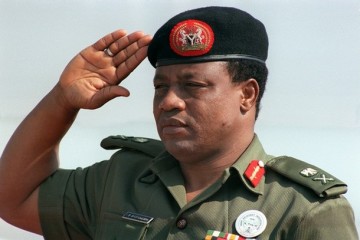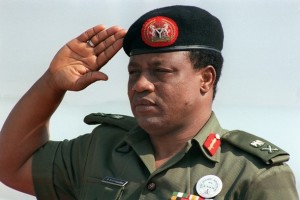 General Ibrahim badamosi was born during the second world war ,on the 17th of August 1941, Minna Niger state.He enrolled at the Nigerian Military training college on December 10th 1962 and passed out on April 20th 1963 and was later commissioned in the rank of 2nd lieutenant .
Ibrahim Badamosi also known as  IBB is a retired Nigerian Army officer and head of state from 27th August 1985 when he overthrew Major General Muhammadu Buhari in a coup and he ruled till 27th August 1993.
IBB  introduced the controversial structural adjustment programme (SAP) and also introduced the two party system SDP and NRC .He annulled the presidential election which was won by Moshood Kashimawo Olawale Abiola (MKO) ,This resulted in riots and strikes , Babangida Announced that he was stepping aside as head of the military regime and handing  over  to Earnest Shonekan , Within Three months of the handover Shonekan was overthrown by General Sani   Abacha while Babangida  was in Egypt and this marked the end of Babangida's regime.
There has been further presidential aspirations of the retired General .He picked up a nomination form from the peoples democratic party on the 8th of November 2006. This immediately drew Extreme reactions from support and opposition .In December just before presidential primary elections it was announced that IBB has withdrawn his candidacy to be the PDP nominee to run for office of the president. Another attempt was announced by his spokes person on the 12th of April 2010 ,but following the arrest and interrogation of the Director General of Bbangida's campaign Raymond Dokpesi about the bombing during Nigeria's 5oth Anniversary celebration ,there were calls for IBB to withdraw.