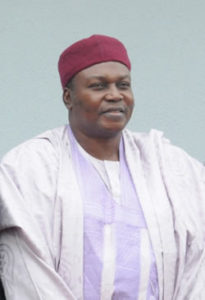 Taraba state is located in North East Nigeria. It was created on the 27th of August 1991 from the former Gongola State. The state has an estimated population of 2,688,944 as at 2005 .
There are over eighty (80) indigenous ethnic groups in Taraba state, each with its distinct historical and cultural heritage cohabiting peacefully with one another. Some of these tribes include Mumuye, Ichen, Wurkum, mambilla, Kuteb, Chamba, Jukun, Yandang, Fulani, Jenjo, Kunini, Lo, ndoro, Kambu, Kaka, Bandawa, Munga, Tiv, Zo, Bambuka and Jibu etc.
Hausa is commonly spoken by most indigenes of Taraba state irrespective of ethnic grouping. Other ethnic groups like Yoruba, Igbo are also found in Taraba state. The major occupation of the people of Taraba State is agriculture.
Agricultural Resources:  It has soothing temparate climate with a rich vegetation that not only caters for
herds of cattle but also grows a very poplar and unique tea which is now being processed for export because of the richness of the flavour.
Mineral Resources; Taraba has large quantities of mineral deposits that are yet to be explored and Tapped some of them are; Graphite, calcite, Barites, Quarzite, Tin ore, Gold, Bauxite, Kaolin, Zirco, topaz and various Gemstones.
Points of Interest:  Enchanting Mamilla Plateau, Gashaka and Karimbela Game Reserves present and alluring scenery to tourists and visitors.
Local Government Areas
Ardo Kola
Bali
Donga
Gashaka
Gassol
Ibi
Jalingo
Karim Lamido
Kumi
Lau
Sardauna
Takum
Ussa
Wukari
Yorro
Zing