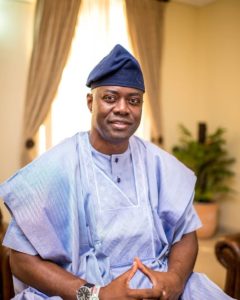 Oyo state can be found in south west Nigeria. It was created on the 3rd of February 1976 from the former Western State. The state is populated by the Yorubas and the language spoken is Yoruba. As at 2007 Oyo state had an estimated population of 6,617,720.   Ibadan, the state capital is the largest indigenous city in Africa, south of the Sahara with a population of about 1.4 million.
Mineral Resources: Tin, Gold, Columbite and Marble exist in commercial quantities.
Agricultural Resources: Tobacco, Cocoa, Palm Produce, Beans, Platain, Cassava, Maize, Kolanuts.
Points of Interest: Ibadan University Zoo, Agodi Zoological Garden, Mbari Arts Center.
Traditional Festivals: Egungun, Ode-Ibadan.
Local Government Areas
Afijio
Akinyele
Atiba
Atisbo
Egbeda
Ibadan North
Ibadan North East
Ibadan North West
Ibadan South East
Ibadan South West
Ibadan Central
Ibarapa Central
Ibarapa East
Ibarapa North
Ido
Irepo
Iseyin
Itesiwaju
Iwajowa
Kajola
Lagelu
Ogbomosho North
Ogbomosho South
Ogo Oluwa
Olorunsogo
Oluyole
Ona Ara
Orelope
Ori Ire
Oyo
Oyo East
Saki East
Saki West
Surulere