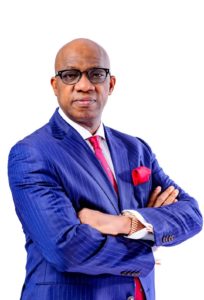 Ogun state is located in the south western part of Nigeria. It was created on the 3rd of February 1976 from the former Western state. The state is populated by people from the Yoruba ethnic group and the language spoken is Yoruba. The state has the anthem;
The State Anthem
Ise ya Ise ya omo Ogun ise ya eledumare ise ma ya o e ise ya
Omo rere kii sa se Omo Ogun kii so le
E bere gberu o, olorun n be fun wa e tera mo se o
Ise ya Omo Ogun Ise ya
As at census 2006 Ogun state had a population of 3,751,140.
Natural Resources:  Large deposits of Limestone, Chalk, Phosphate, Clay, Kaoline, Stones.
Agricultural Resources:  Cocoa, Rubber, Timber, Kolanuts.
Points of Interest:  Oba's Palace at Ake, built in 1854 as the official residence of the Alake, the traditional ruler of Egbaland, is noted for its heavy concentration of antiquities and relics.  The Centenary hall at Abeokuta, Birikisu Sugbo Shrine in Ijeu-Ode.  Olumo Rock.
Important Festivals:  Agemo, Obinrin Ojowu, Egungun, Oro, Igunnuko Masquerades.
Local Government Areas
Abeokuta North
Abeokuta South
Ado-Odo/ Ota
Ewekoro
Ifo
Ijebu East
Ijebu North
Ijebu North East
Ijebu-Ode
Ikenne
Imeko Afon
Ipokia
Obafemi Owode
Odeda
Odogbolu
Ogun Waterside
Remo North
Shagamu
Yewa North
Yewa South