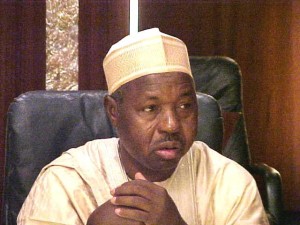 Katsina state can be found in the northern part of  Nigeria. In 1987, Katsina State was formed from part of Kaduna. The people in the state are predominantly Hausas and Fulani with a few other minorities. The major religion in the state is Islam with a lower percentage being Christians .
Natural Resources:  Large deposits of Kaolin and Asbestos.
Agricultural Resources:  Groundnut, Maize, Cotton, Guinea Corn, Rice, Yam, Onions, Tomatoes, Wheat.
Points of Interest:  Wall that surrounds Katsina-900 years old with its seven different gates.  Emir's Palace in Katsina and Daura. Kusugu well in Daura is of historical importance.
Local Government Areas
Bakori
Batagarawa
Batsari
Baure
Bindawa
Charanchi
Dan Musa
Dandume
Danja
Daura
Dutsi
Dutsin Ma
Faskari
Funtua
Ingawa
Jibia
Kafur
Kaita
Kankara
Kankia
Katsina
Kurfi
Kusada
Mai'Adua
Malumfashi
Mani
Mashi
Matazu
Musawa
Rimi
Sabuwa
Safana
Sandamu
Zango