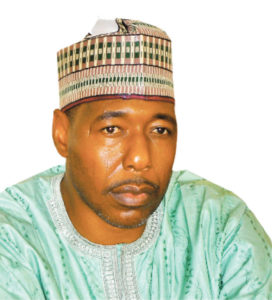 Borno state is found in the North eastern Nigeria. It was created on the 3rd of February 1976 from the former North eastern state. The state is dominated by two major Ethnic groups ,The Kanuri and Bahur people with a few Shuwa Arab. The people there a predominantly Muslims .
Mineral resources: Diatonmite, Clay, Limestone, Oil and Gas (partially investigated) Gypsum, Kaolin, Bentonite.
Point of Interest: Lake Chad.
Local Government Areas
Abadam
Askira/Uba
Bama
Bayo
Biu
Chibok
Damboa
Dikwa
Gubio
Guzamala
Gwoza
Hawul
Jere
Kaga
Kala/Balge
Konduga
Kukawa
Kwaya Kusar
Mafia
Magumeri
Maidugiri
Marte
Mobbar
Monguno
Ngala
Nganzai
Shani