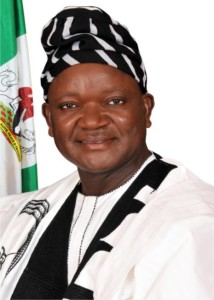 Benue is a state in the North central region of Nigeria. It is named after the Benue river. The state has a population of 4,253,641 as at 2006 census. It was created on the 3rd of February  1976 from Benue-plateau state .Benue state is a multilingual state with languages like Idoma, Tiv , Igede, Etulo, Abakwa, Jukun, Hausa, Akweya , and Nifon. Tiv being the predominant Ethnic group.
Mineral Resources: Lime stone, Baryte, Gypsum, Feldspar
Agricultural Resources: Potatoes, cassava, Soya bean, Guinea  corn, Flax, Yam, sesame, Rice, Ground nuts.
Points Of Interest: Ikyogen Hills, Dajo Pottery market, Awase-Abande ranges, The rare Manate, Katsina Ala river, Tor Tiv Palace, Gboko Ushong hills , Ikwe holiday Resort, Eme Mabia warm springs, Montane game reserve.
Local Government Areas
Ado
Agatu
Apa
Buruku
Gboko
Guma
Gwer East
Gwer West
Katsina Ala
Konshisha
Kwande
Logo
Makurdi
Obi
Ogbadibo
Ohimini
Oju
Okpokwu
Oturkpo
Tarka
Ukum
Ushongo
Vandeikya