Ikogosi Warm Springs Resort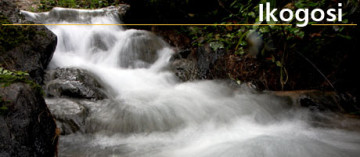 Ikogosi warm spring is a tourist attraction in Ekiti state, Ikogosi town. The spring is said to be  mysterious because flowing beside the warm spring is another spring – a cold one. The legend surrounding the warm and cold springs is that the  springs were the two wives of a great hunter. One of his wives was said to be temperamental while the other was a quiet woman. One day, the two wives had a fight and after being rebuked by their husband, the temperamental wife changed to the warm spring while the quiet one turned to the cold spring. The legend is told by the people to visiting tourists.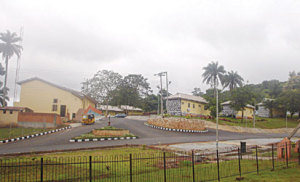 Ikogosi spring is a geological wonder as this tourist destination is said to be the only one of its kind discovered anywhere in the world. The warm and cold springs of Ikogosi flow to a point where they meet, with each spring retaining its thermal identity. The warm spring has a temperature of up to 70 degrees C at the source and 37 degrees C after meeting the cold spring. The meeting point of the warm and cold springs is a unique attraction to tourists.