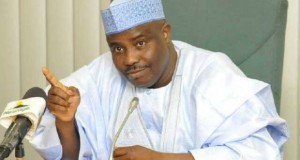 Sokoto State is located in the Northwest of Nigeria, near the confluence of the Sokoto River and the Rima River. As at 2005, it had an estimated population of more than 4.2 million. Sokoto state is populated by Hausas and a minority tribe known as Shia. The predominant religion is Islam.
Mineral Resources: Gold, Clay, Kaolin, Gypsum, Salt, Marble, Granite, Flipper and Limestone.
Agricultural Resources: Wheat, Maize, Millet, Guinea Corn, Rice, Beans, Groundnut, Cotton, Sugarcane.
Points of interest; Waziri Junaidu History & Culture Museum, Surame ruins of the old headquarters of Kebbi Kingdom ,Akalawa the ruins of the capital city of Gobir Kingdom, Sultan of Sokoto Palace, Tomb of Usman Dan Fodio, Sokoto Museum, Gilbadi Rocks, Shehu Kangiwa Square, Goronyo Dam.
Local Government Areas
Binji
Bodinga
Dange Shuni
Gada
Gawabawa
Goronyo
Gudu
Illela
Isa
Kebbe
Kware
Rabah
Sabon Birni
Shagari
Silame
Sokoto North
Sokoto South
Tambuwal
Tangaza
Tureta
Wamako
Wurno
Yabo