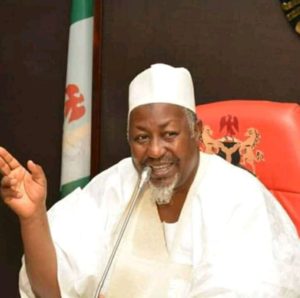 Jigawa  is a state in North west Nigeria. It was created on the 27th of August 1991. It is mostly populated by Hausa/Fulani, who can be found in all parts of the State. In 2005 Jigawa state had an estimated population of 4,988,888. The language spoken in Jigawa state is Hausa and the religion in Jigawa State is mainly Islam which constitutes about 98.9% of the population, while 1.1% are indigenous Christians.
Mineral Resources: Kaolin, Iron Ore, Tourmaline, Amethyst, Silica, Quartz, Refractory clay.
Agricultural Resources: Maize, Millet, Guinea corn, Cotton, Groundnut and cattle rearing.
Points of Interest; Baturiya Bird Sanctuary, Wawan Rafi, Range of Quasite Rocks, Ruinned unknown town ,Location of the Emirs palaces, Captain Philp's Tomb, Rock pamryi at Birnin Kudu, Range of granites, Shadai pool in Auyo, Hadejia town walls and gates.
Local Government Areas
Auyo
Babura
Bimi Kudu
Biriniwa
Buji
Dutse
Gagarawa
Garki
Gumel
Guri
Gwaram
Gwiwa
Hadejia
Jahun
Kafin Hausa
Kaugama
Kaugama
Kazaure
Kiri Kasama
Kiyawa
Maigatari
Malam Madori
Miga
Ringim
Roni
Sule Tankarkar
Taura
Yankwashi