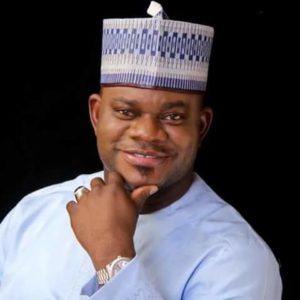 Kogi State is popularly Known as  the Confluence State because the confluence of River Niger and River Benue is at its capital, Lokoja, which is the first administrative capital of modern-day Nigeria. The state was created on the 27th of August 1991 from Kwara/Benue state. In 2005 an estimated  3,595,789 people live in Kogi state. There are three main ethnic groups and languages in Kogi namely Igala, Ebira, and Okun (A Yoruba Group) with other minorities like Bassa, a small fraction of Nupe mainly in Lokoja, the Ogugu subgroup of the Igala, Gwari, Kakanda, Oworo people (A Yoruba Group), Ogori Magongo and the Eggan community under Lokoja Local Government. Kogi state is the only state in Nigeria which shares boundary with ten 10 other states.
Natural Resources:  Iron ore, marble
Points of Interest:  Old buildings used by the Royal Niger Company when it had a royal charter over Nigeria.  The Iron of Liberty – located in the compound of the first primary school in Northern Nigeria.  Kogi State is also famous for "the Okene" cloth, woven with rich thread into exquisite styles of varying colours. The confluence of Rivers Niger and Benue at Lokoja, Borgu Game Reserve. Important Festival: Ekuechi festival of the Ebirras.
Local Government Areas
Adavi
Ajaokuta
Ankpa
Bassa
Dekina
Ibaji
Idah
Igbalamela Odolu
Ijumu
Kabba/Bunu
Kogi
Lokoja
Mopa Muro
Ofu
Ogori/Mangongo
Okehi
Okene
Olamaboro
Omala
Yagba East
Yagba West