Ministry of Youth and Sports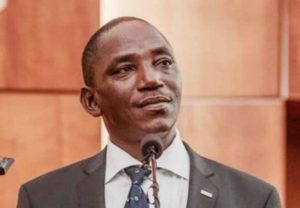 The Ministry of Youth and Sports is charged with the responsibility of implementing the policy and programmes of the Federal Government with respect to sports administration, management and facilities development.
It is also responsible for empowering Nigerian youth to become "self reliant and socially responsible". The Ministry ensures this by promoting the physical, mental and socio-economic development of the youth.
Functions
to formulate, monitor and review the National Youth Policy.
to articulate relevant programmes of action for youth development.
to coordinate youth and monitor youth development activities at the three levels of government and collaborating partners.
to collaborate with all stakeholders for the funding of youth activities.
to create opportunities for the youth to be involved in decision making process in matters that affect them, the environment and the society.
to inculcate in the youth, human rights values, social justice, equity, fairness and gender equality.
 oversee the National Youth Service Corps (NYSC) and the Citizenship and Leadership Training Centre (CLTC).