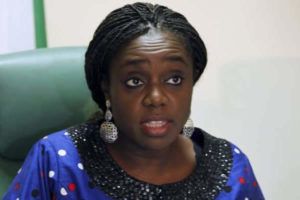 The Federal Ministry of Finance was established  in 1958 by the Finance (Control and Management) Ordinance, to replace the then Finance Department.
Functions of the Federal Ministry of Finance;
Preparing annual estimates of revenue and expenditure for the Federal Government:
Formulating policies on fiscal and monetary matters;
Mobilizing domestic and external financial resources through both internal and external financial institutions, for development purposes.
Maintaining adequate foreign exchange reserves aimed at Ensuring a healthy balance of payment position;
Maintaining the internal and external value and stability of the Nigerian currency; Monitoring government revenue from oil and non-oil resources;
Supervising the insurance industry;
Managing revenue allocation matters;
Relating with relevant international organization and Financial institutions, such as the Economic Commission for Africa, World Bank, International Monetary Fund (IMF). United Nations Development Programmes (UNDP), Commonwealth Economic Committee, European Union/Africa. Caribbean and Pacific, Economic and Social Commission of the OAU, ECOWAS, etc.